President Nguyen Xuan Phuc: Hopefully CMC Tan Thuan will be the heart of digital transformation
TTO – Sharing at the launching ceremony of CMC data center Tan Thuan (District 7, Ho Chi Minh City), President Nguyen Xuan Phuc wished that CMC Tan Thuan would be the heart in digital transformation activities of the whole country. country in general and HCMC in particular.
On the afternoon of August 15, President Nguyen Xuan Phuc attended the opening ceremony of the data center CMC data center Tan Thuan (District 7, Ho Chi Minh City).
Sharing at the ceremony, Mr. Nguyen Trung Chinh – Chairman of the Board of Directors of CMC Technology Group Joint Stock Company – said that the new generation data center is the most modern and secure data center and cloud computing infrastructure of Vietnam. Vietnam.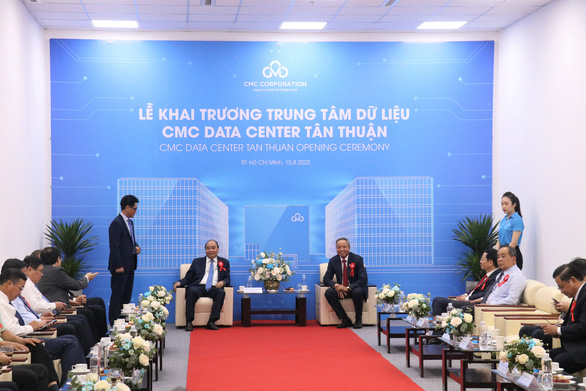 CMC has passed 115 tests with very high standards and regulations according to international assessment organizations. This is the first step for Vietnam to become the digital hub of the region.
"Proud to be a pioneer company in digital transformation, building a digital platform and solutions for security and privacy not only for Vietnam but also for the whole world. We pledge our determination to bring HCM City to life. become the center of artificial intelligence and big data not only in the country but also in the whole region," Chinh said.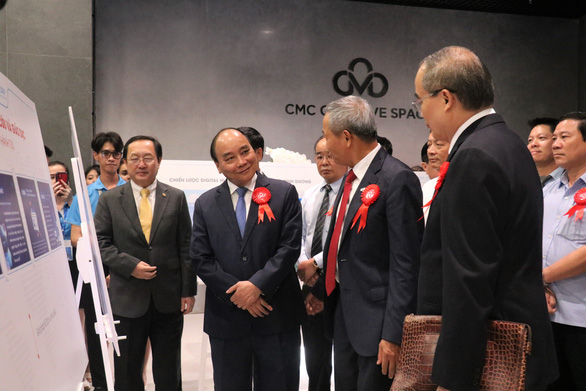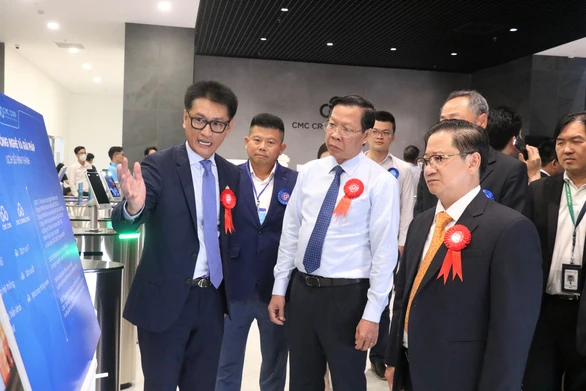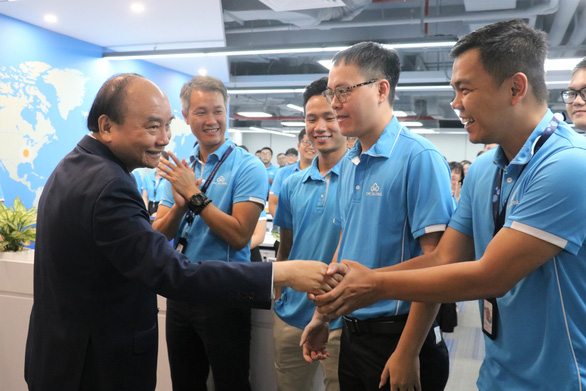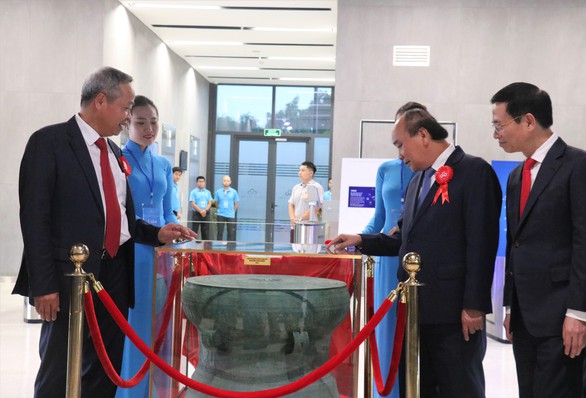 The safest and most modern data center in Vietnam
Data center is also known as data center, a centralized system for all information technology activities and all devices of an enterprise. Besides, the data center can also be the center for managing, storing and distributing the organization's data.
Simply put, a data center is a specialized area used to house servers, computers and equipment related to data information systems.
Located in the CMC Creative Space complex of CMC Technology Group located at Tan Thuan Export Processing Zone, Tan Thuan Dong Ward, District 7, Ho Chi Minh City, Tan Thuan data center has a usable floor area of 5,000 square meters and 3,110 square meters. IT equipment (white space) with a scale of 1,200 racks, 1,603m2 for electrical systems, batteries and 287m2 for UPS systems.
The floor weight of each floor is up to 1,500kg/m2, making Tan Thuan data center an international standard DC.